Data Driven Jobs in Cloud Computing
Cloud computing thrives with growing internet storage needs. Compact mobile devices match remote work trends, boosting solutions for secure cloud usage. Explore roles like Cloud Data Engineer, Cloud Architect, and DevOps Engineer with us.
Frequently Asked Questions About Careers in the Cloud
To work in cloud computing, you will need previous experience as a Data Engineer, Data Analyst, Network Engineer or Architect, unless it's you're applying for a position in entry level cloud jobs. You may also need a certification for some roles, so ensure to check the entry requirements for each role before applying.
You will also often need some previous experience and an interest in working with cloud  technology – as the cloud industry is still  developing, many people  have transferred from other areas in computing and technology, so don't be afraid to demonstrate how your skills are transferable to working with cloud computing.
Some of the most popular tools used by cloud engineers are Microsoft Azure, Google Cloud Platform or CGP, Azure, Snowflake and Oracle , amongst others.
It would be a good idea to research as many tools as possible and learn how to use one or two at a time if possible. This will be a good way to demonstrate your knowledge during an interview, and will help you to adjust faster in your new role. You may also want to brush up on your programming skills and you will ideally need to know Python, R, SQL, or Hadoop. Be sure to edit your CV to include relevant skills and past work experience.
During the Covid-19 pandemic, the cloud industry took the hot seat in enabling a large percentage of the digital workforce to work remotely, but it has also pioneered the technology used in healthcare systems to ensure confidentiality, as well as tracking the Covid-19 virus, particularly the rate of spread.
As more businesses move towards implementing cloud-based systems, the demand for the skill set needed to manage and develop cloud-based solutions is rising in response.
By expanding your skill set as a cloud computing professional, you can help to future proof your career by expanding your knowledge of tools used in the industry.
You may need to check the specifics of the role you are applying for, but it is certainly possible. An AWS Cloud Practitioner Certification is a good starting point for those looking for a career in cloud computing, but this can be further enhanced by additional certifications like the AWS Solutions Architect Associate or the AWS DevOps Engineer Professional. These may be required for more specialist roles.
Are you looking to grow your cloud computing team as a business? Take a look at how Digital Republic can help you take your talent to a greater height!
DIGITAL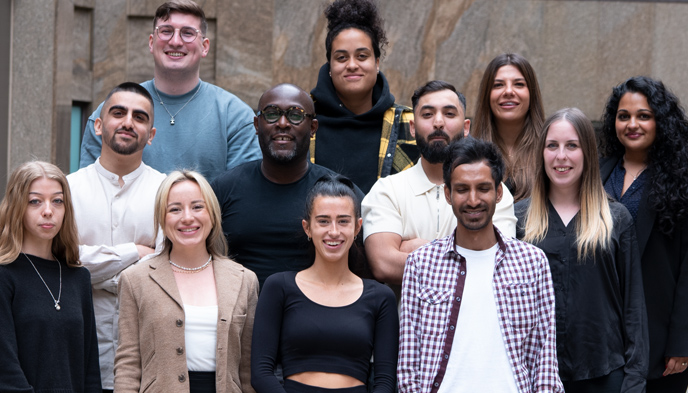 Take your pick
We've plenty of job opportunities to choose from, with more being added every day.
Can't find what you're looking for?
Send over your CV and one of the team will give you a call.