Data Driven Data Science Vacancies
The data science industry analyzes behavior, predicts outcomes, and solves real-world challenges. In digital marketing, data guides decisions, forecasts demand, and enhances offerings. Explore Data Science, Marketing Science, and Machine Learning careers with us.
Frequently Asked Questions about a Career in Data Science
If you're looking for an entry-level position in the Data Science industry, it would be wise to consider a data science degree or other certification that will give you a wide range of academic knowledge about the industry. Many colleges and universities now offer programs to assist with skills and knowledge you will need to launch a successful career.
You may also find that there are a large number of online courses available. These can be helpful if you're looking to expand your knowledge, or need to fit your learning experience around your existing career and lifestyle commitments.
Additionally, internships provide a valuable opportunity to gain hands-on experience in an industry-based environment, and you may wish to network at events with other data science professionals. This will allow you to build effective relationships and learn new skills.
Normally you would have at least 5 years of experience in a managerial role, deep knowledge of the inner workings of your department, and technical data science experience, you may be perfect for a role as a data science director.
For data engineering jobs, tools like R, SQL, and Python are often used to create code for data scientists to turn into machine learning models and value for companies trying to solve a range of commercial problems . Platforms like GCP, Azure and Amazon Web Services allow for the storage, cleansing and organisation of large quantities of customer, marketing or product data . Platforms like Snowflake can also give real-time analysis on data.
Using data science to solve big world challenges such as climate change, population growth, pandemics but also on a smaller level general consumer behaviour, and developing a hypothesis to understand a cause and create a solution. Data can then be collected to prove or disprove a hypothesis. For example, climate change has been proven by collections of data relating to sea level rise, global temperature fluctuations, and animal behaviour.
Data science can play a huge role in effective keyword research in data analysis, insight creation and modelling to help decision-makers create and tweak new and existing products. It also allows for the running of campaigns, decisions to be made on which channels to use in different geographies and time frames, as well as who to target marketing activities at.
Companies in the digital marketing sector and data science are also able to assess their return on investment and understand more about customer sentiments.
Are you looking to grow your team in the data science industry? Find out how Digital Republic can help you take the next step in your recruitment journey.
DIGITAL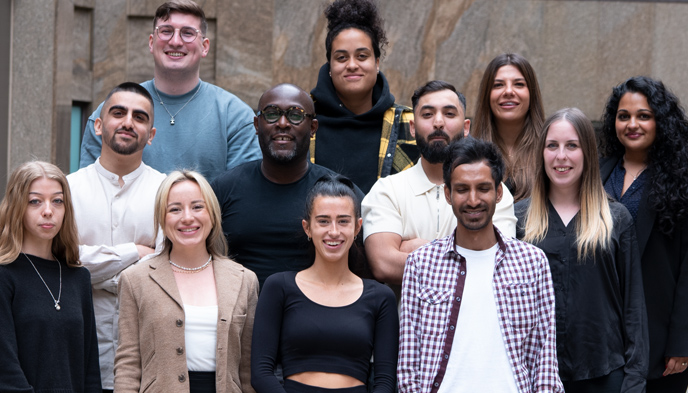 Take your pick
We've plenty of job opportunities to choose from, with more being added every day.
Can't find what you're looking for?
Send over your CV and one of the team will give you a call.