This blog was written by Mattieu Roussel, Senior Consultant, Programmatic – US
What do programmatic candidates prioritise most when it comes to their work? Is it a great salary, good benefits and a bonus structure that'll seem them increase their annual take home? Or is it more about working with a great product every day for a company that values them and their lives outside of the 9 to 5?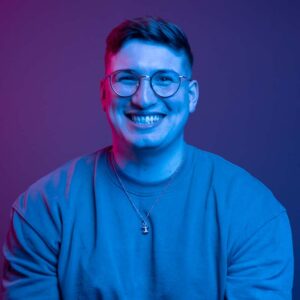 If I'd written this at the start of 2020, based on conversations I was having with candidates back then, I'd have said that by and large, salary and bonus was the most important factor they considered when looking for a new role. This would have been followed by what the company does and what their product is, then the elements that go into creating a great work-life balance.
Now, as we start to emerge from the COVID-19 pandemic, there's been a noticeable shift in the priorities for the candidates I speak to, with the company's product and wider mission taking number one spot. Work-life balance and salary package now come in second and third respectively.
This shift in priorities has been happening for a little while now but has been accelerated by the COVID-19 pandemic. The last 12 months have given many the opportunity to take stock of what's important.
Whether that's feeling valued and energised by their company or given the tools and support to make their personal lives work alongside their business commitments, from the conversations I've been having with candidates, what they're looking for in terms of future roles has definitely changed.
Simply offering a good salary package won't cut it anymore
Interestingly, throughout 2020 as employees were concerned about the strength of the market, the candidates that were looking for a new opportunity were more likely to compromise on what was important to them career-wise in order to secure employment.
Now, however, it appears to have come full circle and the feelings and confidence amongst the candidates I speal to is much more similar to that of a pre-pandemic world.
As this confidence continues to grow, we're seeing the candidate market become more and more saturated. Talent is much more at a premium, competition is greater, and the best candidates have the luxury of being able to pick choose the company that's the best fit for them.
Simply offering top dollar is no longer enough and companies are having to do more in terms of what they can do to attract, and indeed retain, the industry's top talent.
Showcase confidence in your product
Having a great product people for people to get excited about and want to work with is hugely important.
Is the talent market aware of your product's USPs and its differentiators? As the speed of change accelerates and new technologies emerge, demonstrating the business has a solid plan for the future and a company vision which is exciting will resonate with the best candidates in the market.
These candidates are interested in being part of something that's interesting, innovative and disruptive. If you can clearly communicate the bigger picture and where your product sits within and benefits the wider adtech ecosystem, then this will stand you in good stead. 
Consider the policies and processes around the ways you work
The ways in which we work have changed forever. Is the full-time, office-based, 9 to 5 working practice a thing of the past? Perhaps, perhaps not.
While this has been great for spending more time with families, cutting down on commutes and saving some money on daily lunches, most of the people I'm speaking with are in favour of a hybrid-work set up.
There's a lot of talk around businesses keeping their office space as a 'hub', with employees encouraged to split their time between these spaces and their homes.
Most of the people I'm speaking with are in favour of spending 2 or 3 days per week in the office, with the rest of the time spent working from home. For many salespeople, a full-time, totally remote work set is the preferred option.
While people like the idea of flexibility, they also need a bit of structure and guidance on what exactly 'flexibility' means for them and the business.
So, whether it's 5 days in the office, 2 or 3, or fully remote, if you've got the right policies and processes in place that allow your teams to work in a way that is most effective for them and the business, candidates will look to you as a great place to work. 
Your people need to be at the heart of everything you do
This needs to be evident as the competition for the best talent begins to really ramp up again this year.
Where candidates I've spoken to have really engaged with their current employer is when they've felt trusted, valued and like the company have taken their best interests into account.
Undoubtedly, companies have done a lot to retain the cultures and values they've worked so hard to create as they've navigated a very challenging year and adopting a people-first approach has kept employees engaged and involved.
The key for businesses moving forward and looking to grow is to continue to offer that same level of support and engagement in order to both attract and retain top talent.
Read more about creating a diverse talent strategy here
---
If you want to speak to the Digital Republic Talent team about your talent strategy, then we are on hand to help. Drop us a call on +1 628 239 3600 in the US / +44 203 637 3331 in the UK and Germany or email [email protected]. 
Find out more about how can we add value to your business here