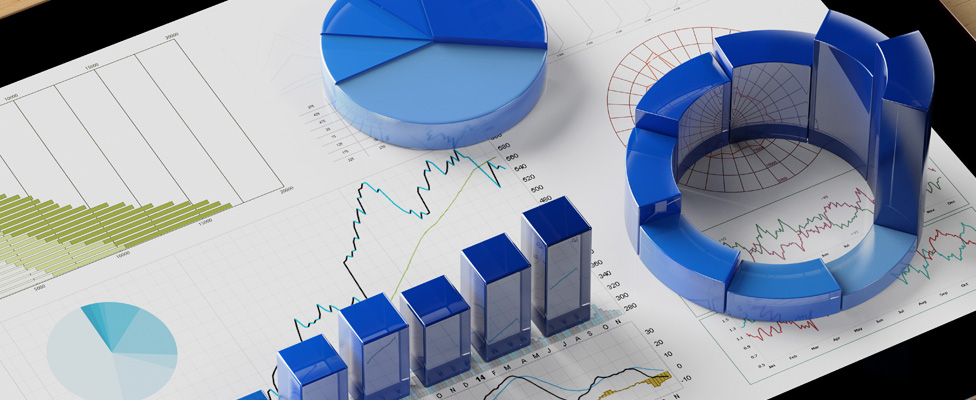 Source: www.tdwi.org
Since companies started down the path of digital transformation, the nature of this transformation has changed. Today, analytics and information are key to your business's success in the digital world.
Back in the late '90s when the internet was in its infancy, the concept of a company "going digital" meant that they created a basic website that provided them with a presence on the internet where customers could learn more about them. As the internet matured and use increased, businesses realized that they needed to provide e-commerce as a basic feature of their digital experience or they would be left behind.
What digital business looks like will depend on what type of business model the organization employs. In the end, digital business boils down to enhanced customer experience using more and better information about the customer relationship. As we progressed through the 2000s and into the 2010s, many companies started to look at the need for a mobile platform for doing business. Today, the internet has continued to mature and so have businesses. Many analysts have speculated that businesses must move past the basics and transform everything they do into digital experiences or they will face extinction.
Business models vary by customer characteristics and how the organization engages with them. With the business-to-consumer (B2C) model, customers are looking to engage directly with your business through multiple channels. With the business-to-business (B2B) model, businesses might have a direct physical or digital storefront, but more often they have sales representatives who are using digital tools as part of the sales process in attracting and engaging the end consumer. Consumer packaged goods (CPG) companies are working through multichannel B2C retailers and are one level removed from the actual consumer in the purchasing transaction. They do often reach out to consumers directly through social media channels and other advertising to establish and maintain the brand.
At its core, digital business is about better harnessing data and information to optimize that experience regardless of the channel or the business model. This is where advanced analytics and business intelligence are so foundational to the digital experience.
The main way your organization can improve the customer experience is to leverage its knowledge of customers to optimize and enhance that engagement. In doing so, you will ensure your customers are cared for appropriately at every point of contact. To do this, you can look at three main areas for implementing analytics: insights into who the customer is and how they want to interact with your company, automation of their processes to reduce transaction friction, and augmentation of the decision-making processes.
Customer Insight
The first way in which your business can leverage analytics to enhance your digital business model is by clearly knowing who your customers are and what they want. To accomplish this, advanced analytics techniques such as sentiment analysis can judge the attitude and overall satisfaction by analyzing the consumer's actual words. These words can be in the form of text through inbound e-mails, social media posts or through auto-transcribed recorded conversations from sources such as inbound call centre records. This text can be broken down into terms and concepts, and these components of the text can be assessed to determine if the overall sentiment of the text is positive or negative. This sentiment can then be used as a factor in determining the engagement strategy for that specific customer.
In addition to analyzing what they are saying and how they are saying it, another area where analytics becomes critical to your business is through the analysis of the customer journey. Every customer is unique, but they do share indicators that represent activities within their journey. By determining where the customer is in the journey, your company can more accurately predict how the relationship will unfold.
Analyzing the customer journey is not only about preventing negative behaviour, but can also magnify positive behaviour. If you can predict when a customer is ready to buy, you improve your opportunity to proactively enhance the transaction. Knowing that a customer is ready to buy is the perfect opportunity to present either an upsell or value-added service to the transaction. Once the transaction is complete, it is often more difficult to go back and recreate the momentum that existed during the initial decision-making process. By analyzing the paths of all your previous customers, you will be able to establish a set of patterns. Once you have quantified these patterns, you will be able to watch for these patterns in other customers and react appropriately. If you see indicators that hint at attrition, you can focus on directing communication and attention towards those customers to change that predicted path. If you are successful, you can win them back before they leave.
Source: www.towardsdatascience.com
Frictionless Transactions
As digital capabilities become more pervasive across businesses, customer expectations become more demanding. This means that your business must effectively use analytics to reduce friction in any customer interaction.
One method is personalization. Knowing who the customer is and what they want allows businesses to personalize the experience end-to-end. From the products or services displayed in their shopping cart to the communication (including its timing, method, and content), to the extent the business is willing to alter the rules to keep a customer happy, it's critical that your enterprise use information and analytics to fully personalize customer engagement.
As transactions become more frictionless, the risk to your business also increases. Those who are looking to execute fraudulent transactions will be drawn to you because your processes appear to be simple and they will see an easy payoff. Fraud detection utilizing analytics such as outlier analysis and clustering allows your business to watch transactions silently in the background, adding no additional friction to valid transactions. When fraudulent activity is identified or suspected, these transactions can be flagged for follow up or blocked automatically, reducing the risk to your business.
Augmented Decision Making
Businesses that want to be effective in the new digital ecosystem need to leverage analytics to augment decision-making processes, both on the business side and the consumer side.
One of the key decisions in the selling process is pricing. Businesses need to cover fixed and variable costs associated with the product or service, and they want to maximize the spread between costs and revenues. Consumers want to minimize what they are paying. The addition of automated analytics can help identify this demand curve and supply curve for a specific customer to create dynamic pricing. Whether this is done in real-time on an e-commerce website or whether it is part of a sales automation platform for sales representatives, this pricing optimization can greatly enhance pricing negotiation for all parties.
Once a customer is ready to buy, you want to make sure that there is sufficient inventory to meet their need. To accomplish this, inventory analytics can increase your effectiveness and efficiency in the demand forecasting process. By watching indicators across your supply and delivery chain, you will have a good idea of what inventory you have, where it is, and what the demand will be so the enterprise can minimize stocking costs. By automating this activity, you can become much more accurate, reducing the costs associated with unsold inventory. In addition, customers get their purchases more quickly.
A Final Word
In the past 20 years, the world of digital business has changed significantly. From the era of companies being satisfied to have their presence on the internet to today's environment with analytics heavily integrated into every facet of the digital business life cycle, companies of all business models are being affected. Your future success will depend on your ability to harness information to drive business results. This will become the basis for your digital transformation.
Originally posted by Troy Hiltbrand.
If you found this article interesting, you might enjoy reading this post too.
---
Follow us on our LinkedIn and Twitter to stay up to date with the latest news in the digital data-driven ecosystem
Digital analytics, optimisation, data science or programmatic expert, and looking for a job?
Check out our latest live vacancies here
Digital agency looking to expand your team with top-tier talent? 
Send us your jobs here
Get in contact with us!